Class of 2022 Showcase: Joseph Nill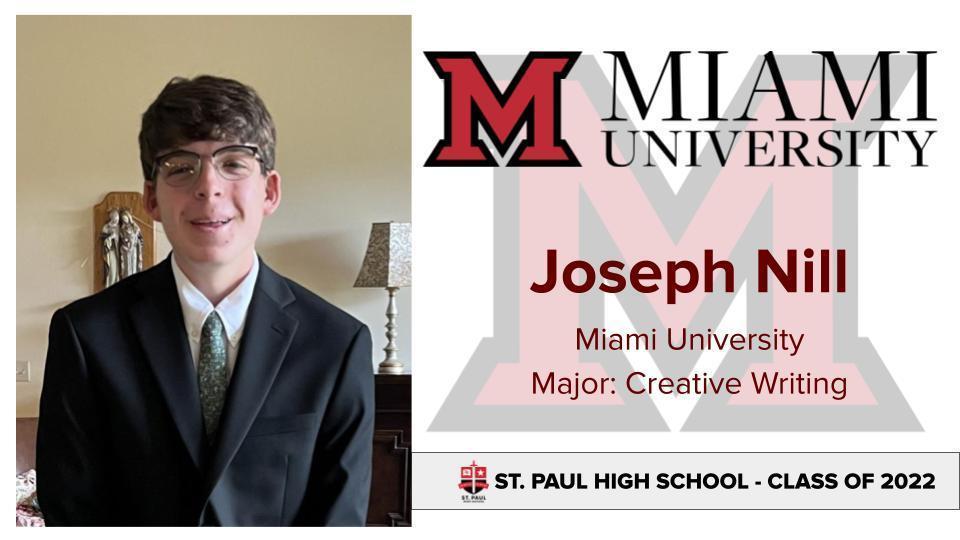 Class of 2022 Showcase: Will Stieber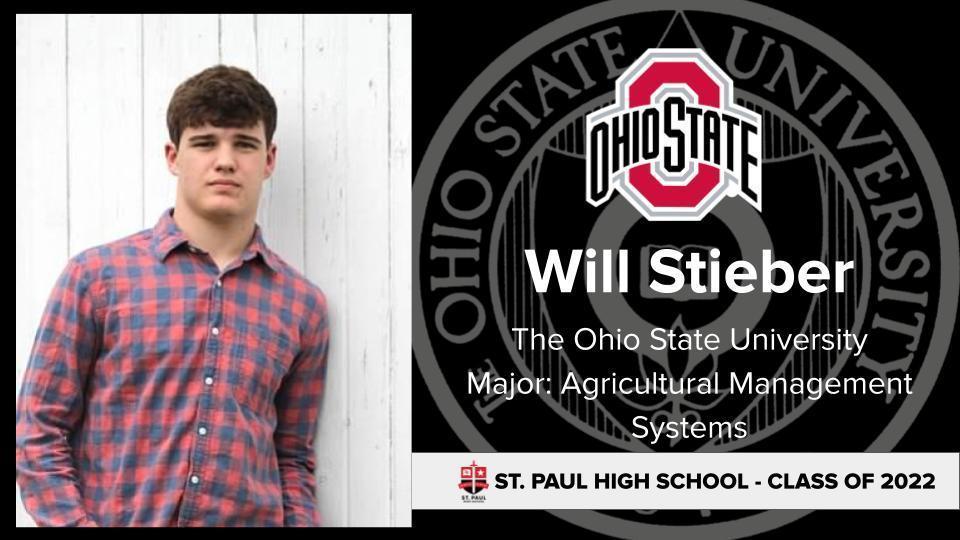 Class of 2022 Showcase: Gage Hackenburg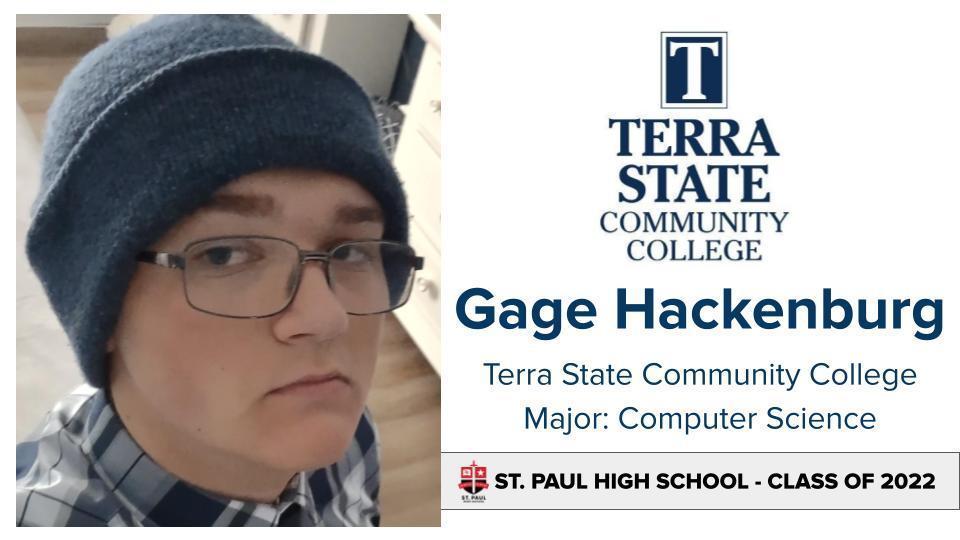 Class of 2022 Showcase: Lily Smith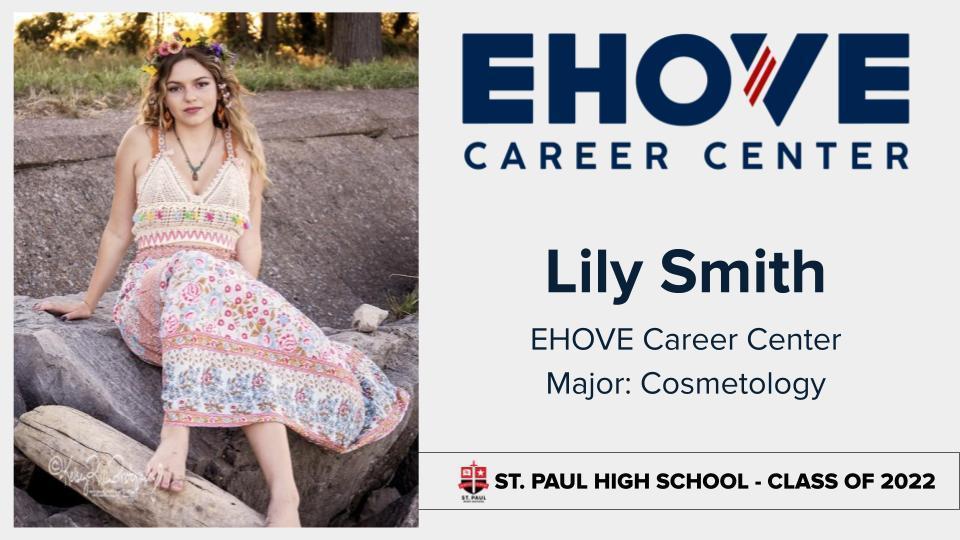 Yesterday Stein Beekeepers came to Mrs. Z. and Mrs. Stoll's classroom with one of their observation bee hives. The children were able to see the queen bee, the worker bees and the drones. They learned about how bees have two stomachs, one for nectar and one for food. They also got to take home some honey sticks and wildflowers to plant. Thank you Stein's for coming to our classroom to teach us about bees!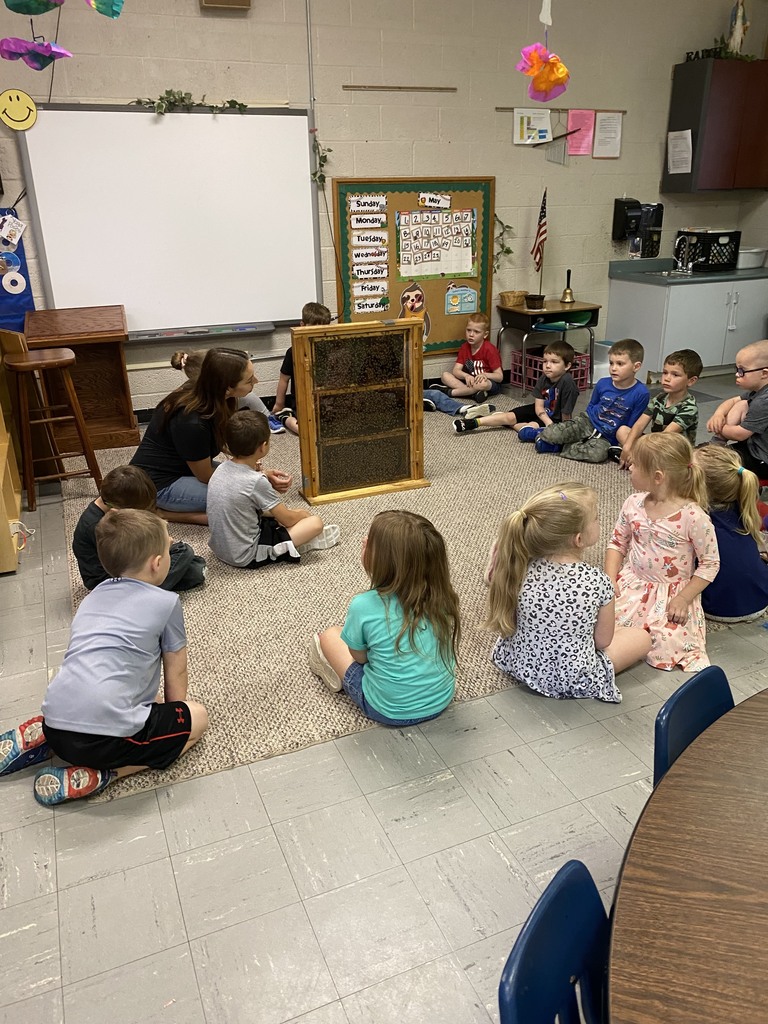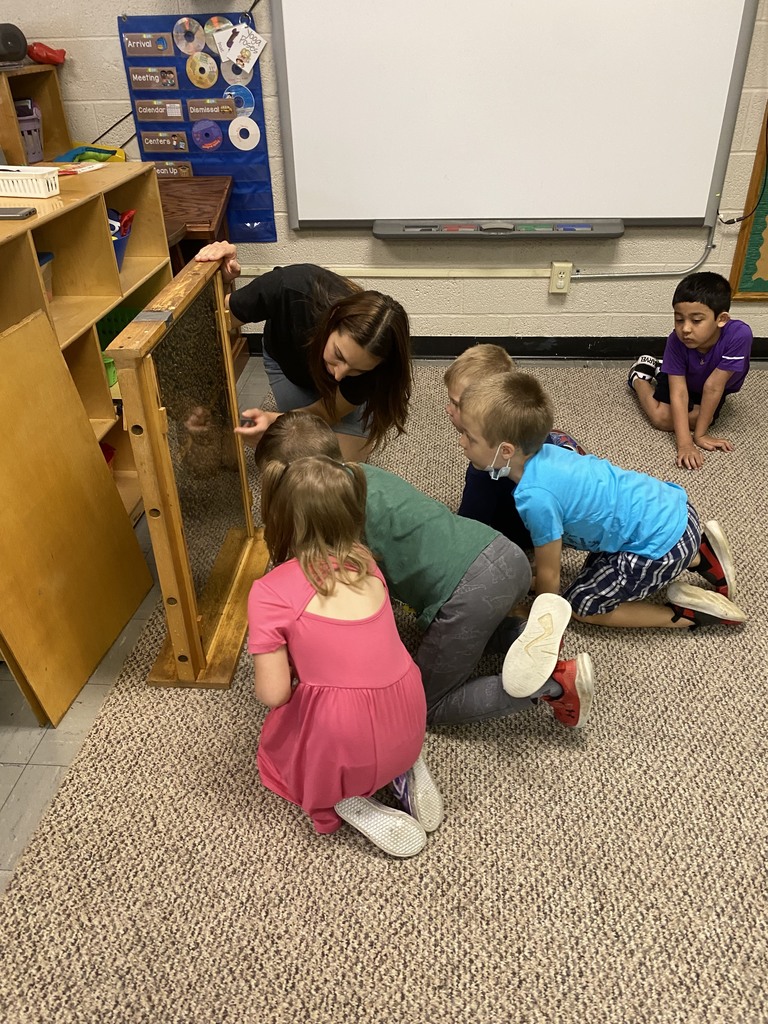 Class of 2022 Showcase: Dana Sumpter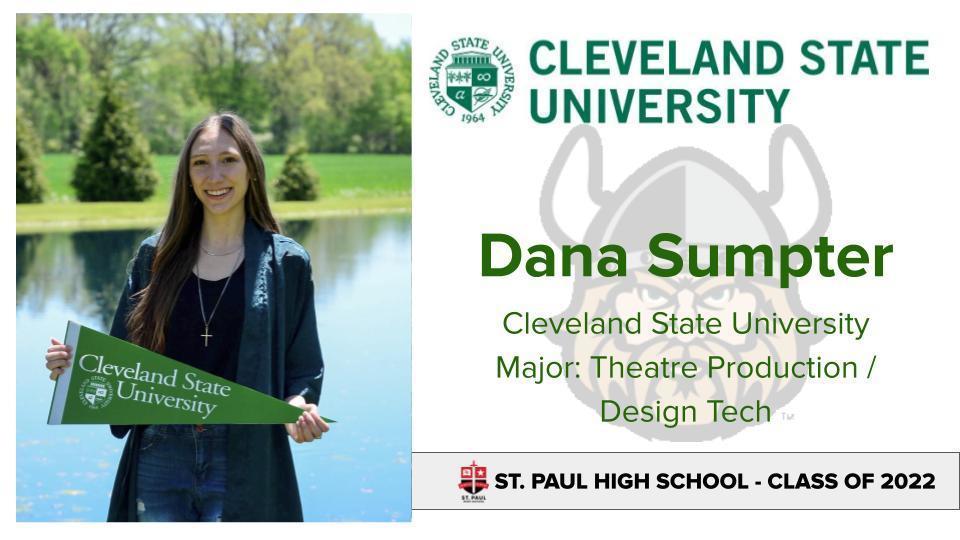 The SPH Class of 2022 Scholarship Awards Ceremony will take place immediately following the 9:00 AM Mass on Thursday, May 26th in St. Paul the Apostle Church. Please join us for Mass and the awards ceremony to celebrate our seniors. If you are unable to attend in-person, the Mass and ceremony will be live streamed at
https://nationalwebcasts.com/webcasts/stpaulsnorwalk/
.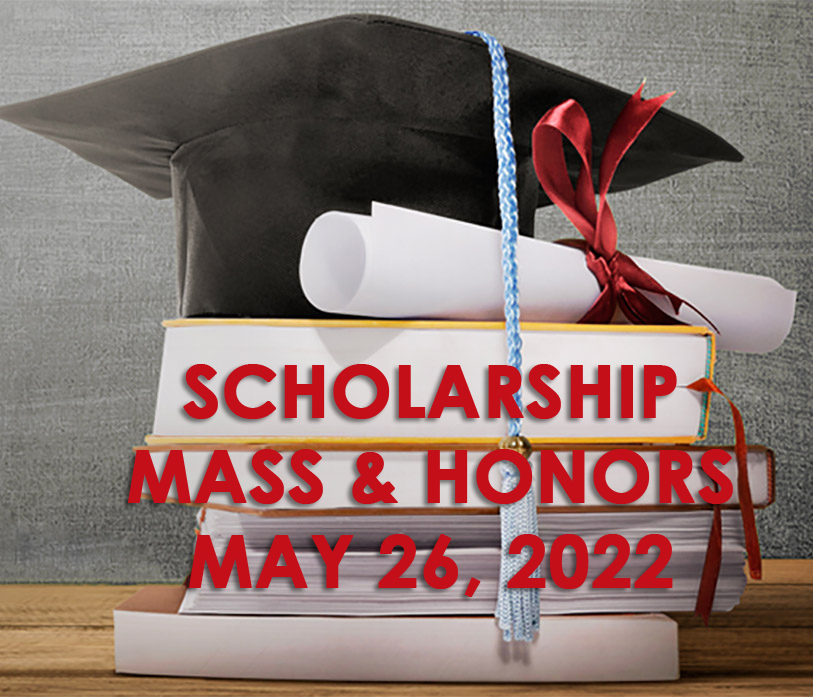 Justin Brown from the Norwalk Public Library is visiting the Early Childhood & Elementary Library classes this week to promote their summer reading programs.

Early Childhood & Norwalk Catholic 2022-2023 PTO School Supply Sale! Order Securely Online Starting Now thru June 12th! 1. Go to
www.educationalproducts.com/shoppacks
2. Enter the school ID, (3 letters/3 numbers) EAR029 - EARLY CHILDHOOD CENTER NOR849 - NORWALK CATHOLIC SCHOOL 3. Follow the directions to complete your order. 4. Keep your online confirmation as your receipt. School supplies will be delivered to your child's classroom prior to the first day of school. For questions, please contact Jennifer Springer at
ptopresident@ncsmail.org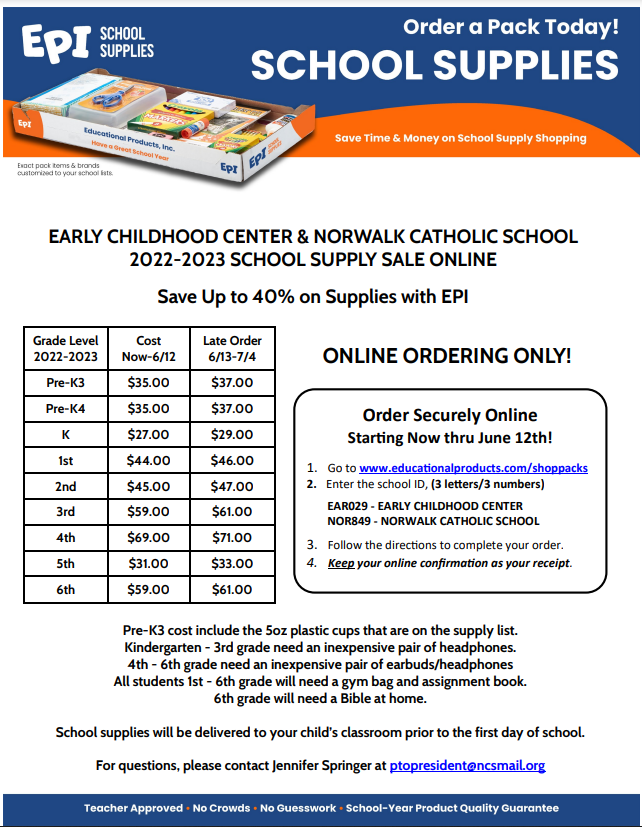 Forty-one 4th-7th graders participated in this year's SPH boys basketball camp this past week. Players worked on the fundamentals of offense and defense. They also worked on individual skills to make them better basketball players.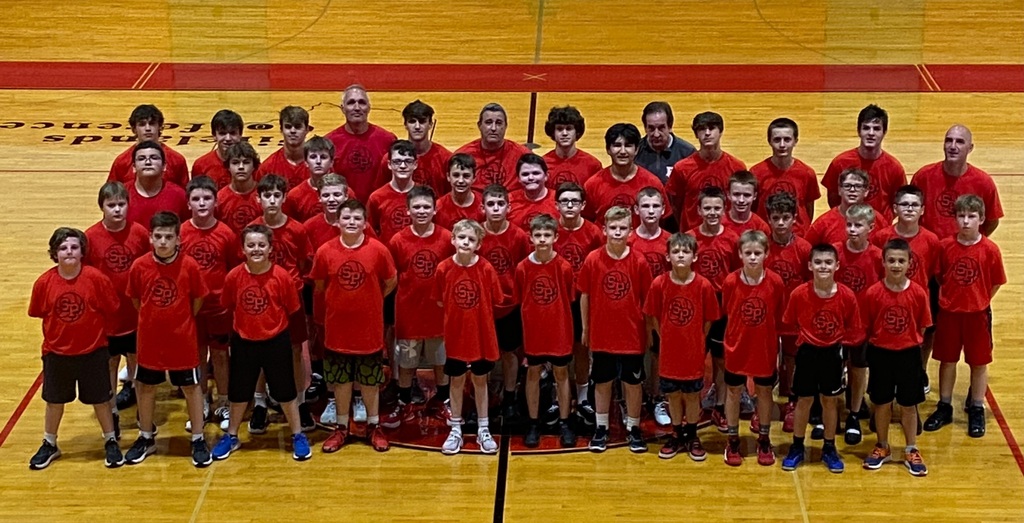 This past week our girls basketball program hosted its youth camp! Thank you to all the players who worked so hard all week, and to all of our high school student athletes who brought their energy and excitement for the game to our younger kids. In addition to learning basketball skills, the girls took part in a free throw competition, a live action game, and many other fun activities. We look forward to seeing these girls on the court again this winter!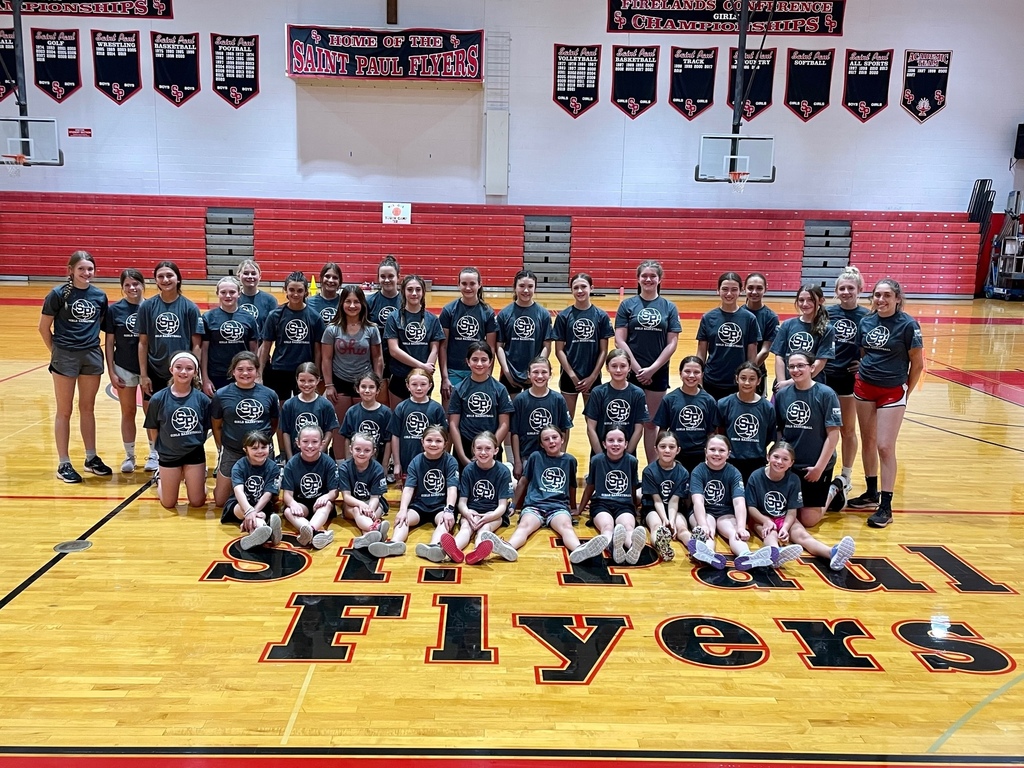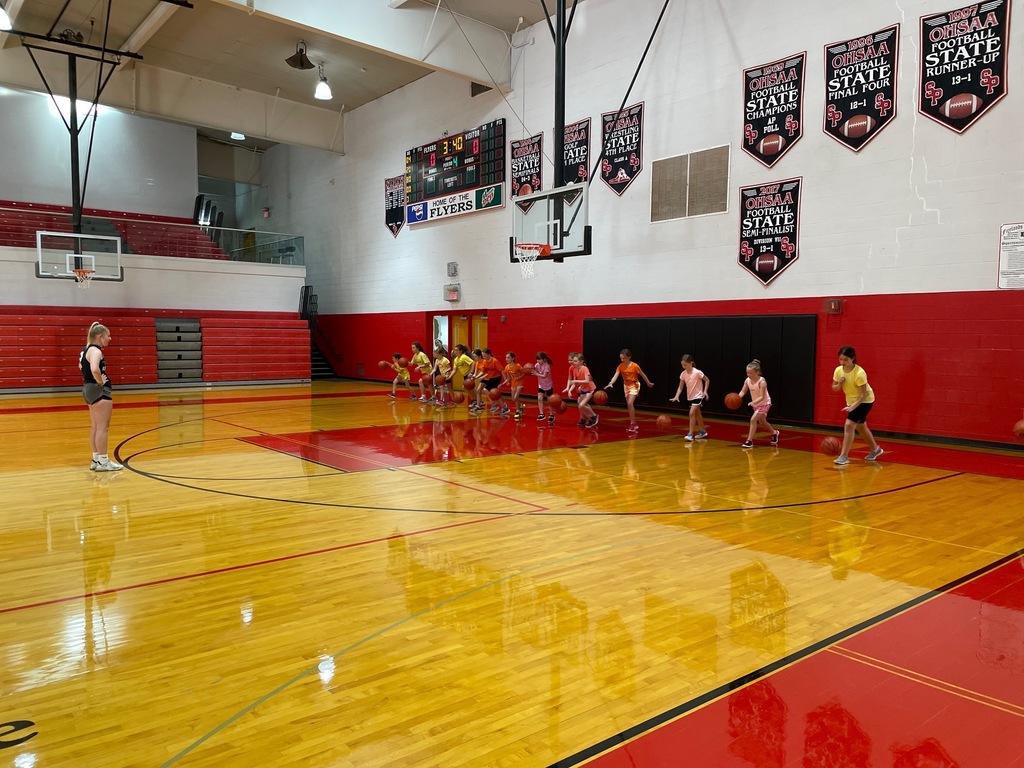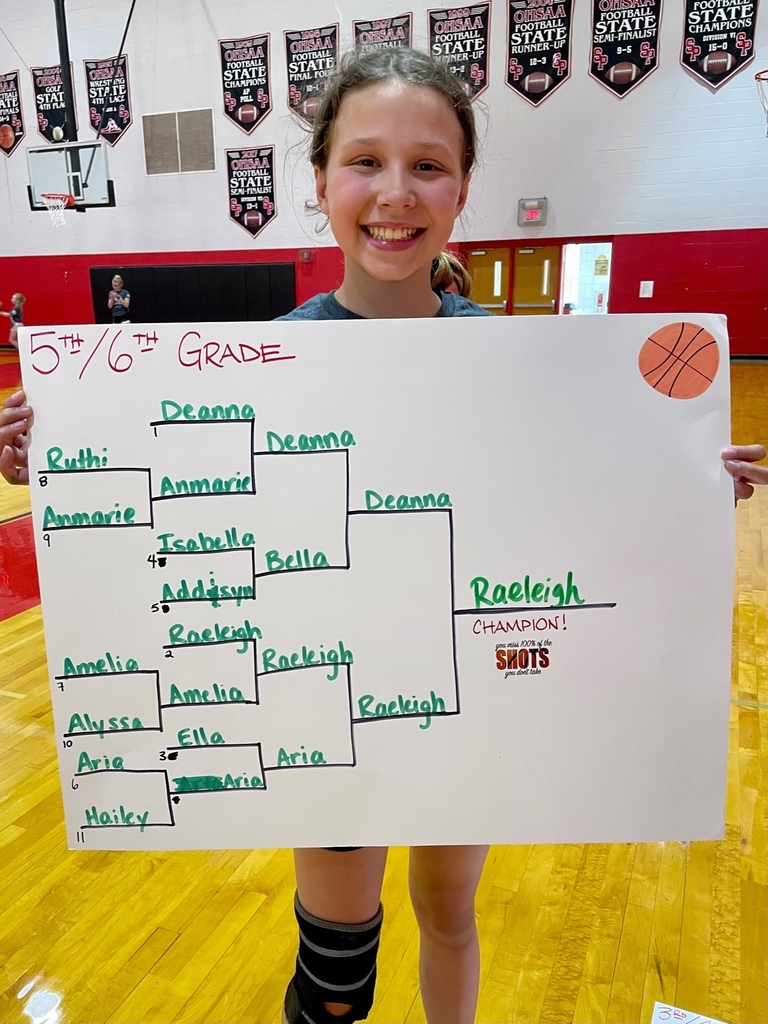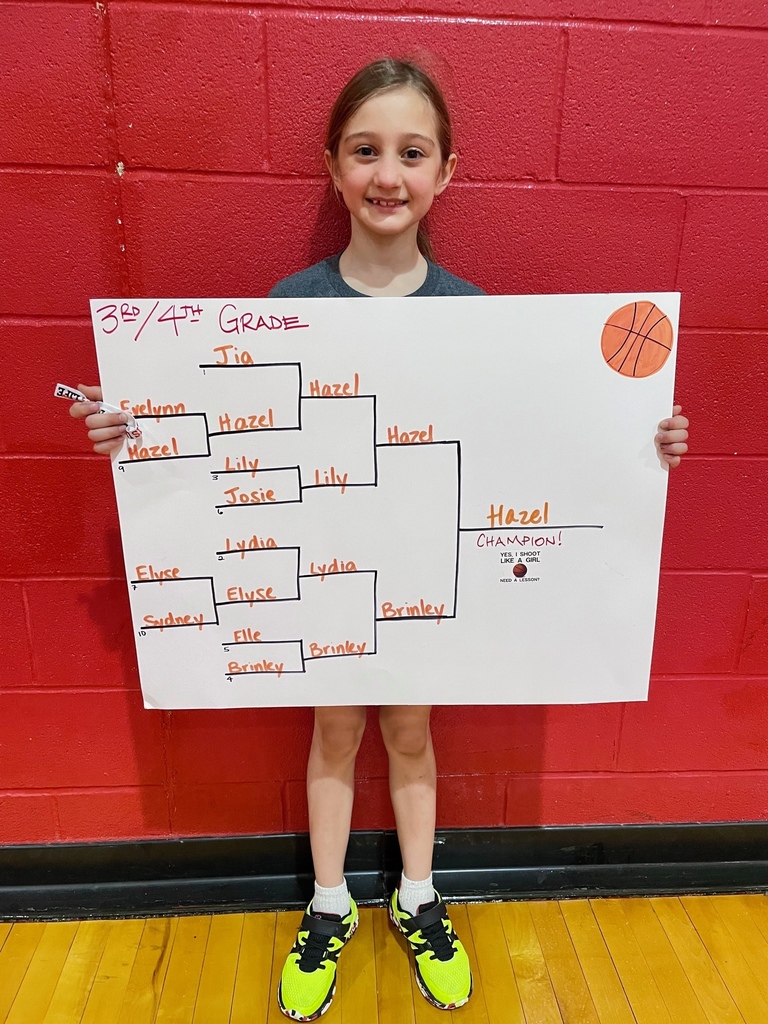 The 4 year olds in Miss Nardecchia and Mrs. Griffin's class are getting ready for kindergarten. Each student picked a zoo animal. They completed a report at home that included a picture of their animal, what their animal eats, and something their animal can and can not do. Earlier this week they used model magic to create their animal and once it dried they colored it. Yesterday they were able to present their reports and animal sculptures to their friends.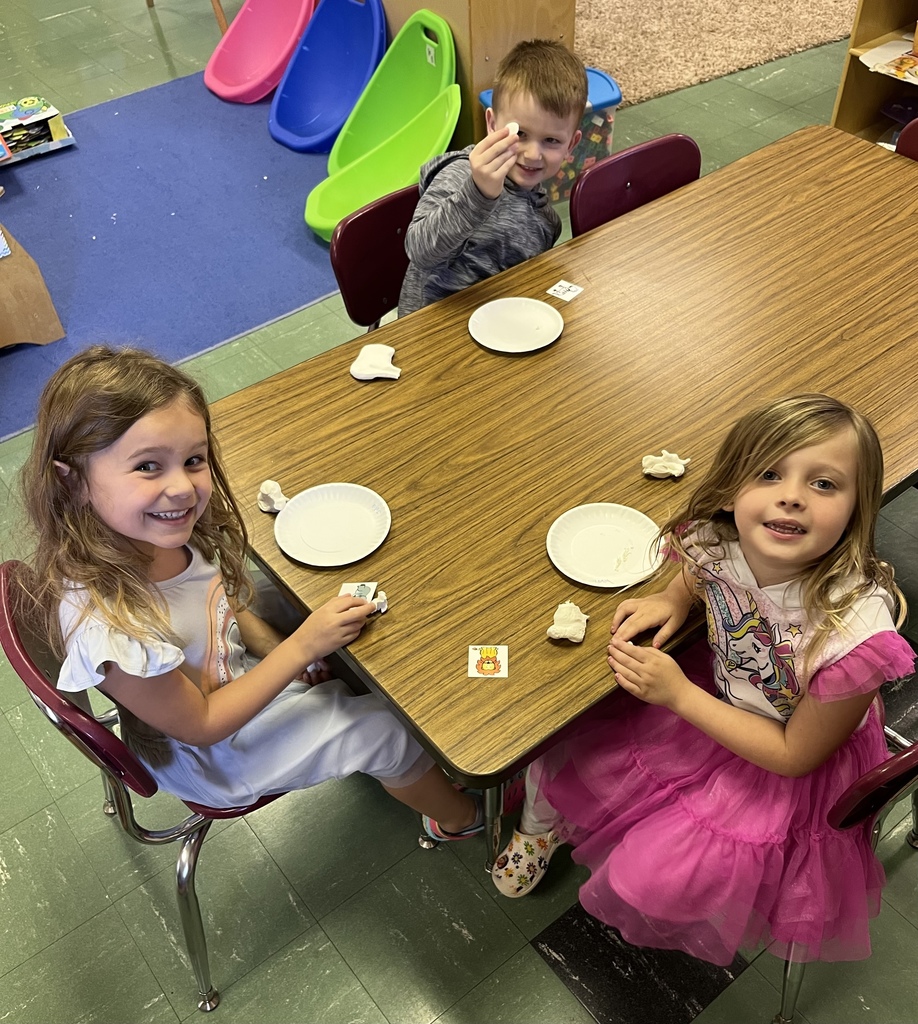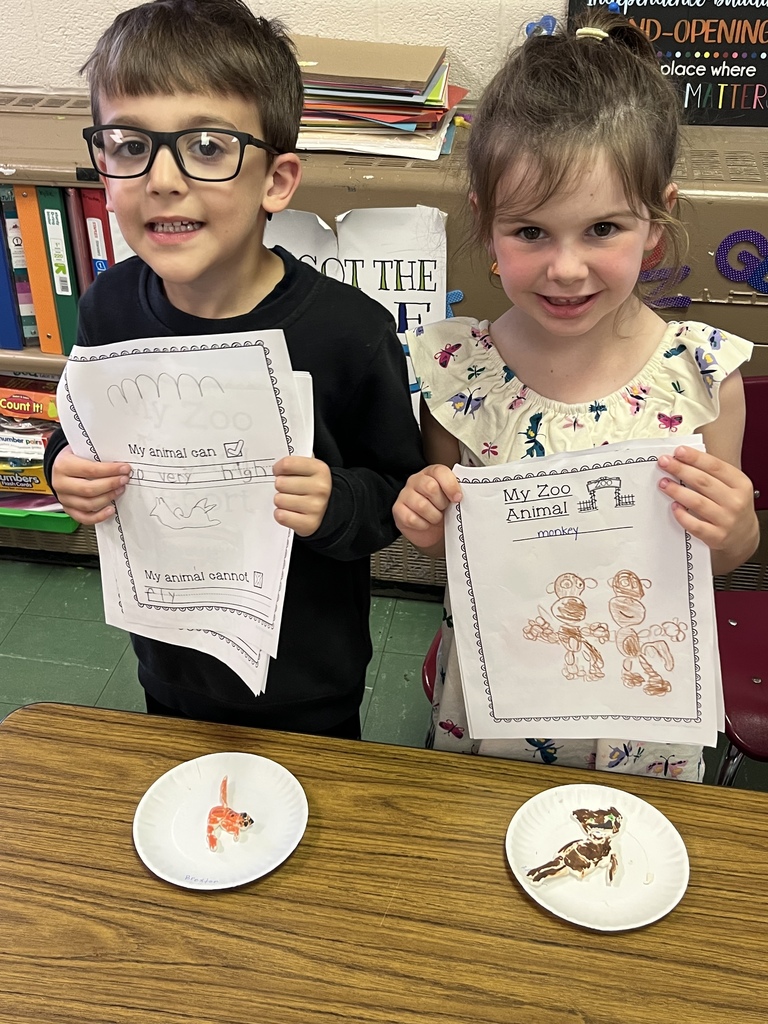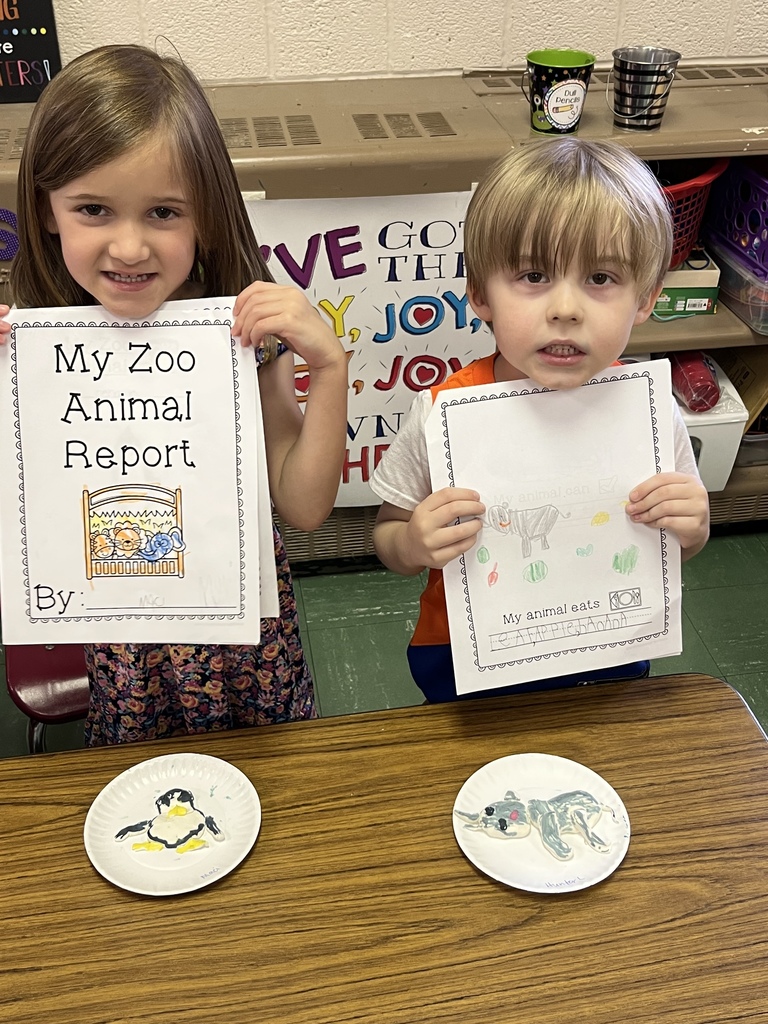 Enjoy reading this week's testimonial from Friends for the Future Committee member, Shelly Roth... When it became time to consider where our children would go to school, I immediately wanted our kids to go to public school because of the cost. I thought of better things I could spend that "tuition money" on. Additionally, I went to a public school and I turned out fine. However, this was not a compromise my husband, John (SPH 1993) was willing to make and now I understand why. I am so glad we made the decision to send our kids to Norwalk Catholic. I feel Norwalk Catholic provides an excellent faith based academic program. My husband comes from a strong Catholic family and continuing with a Catholic education is important. Our children get the attention they need with smaller class sizes. Friends for the Future makes tuition affordable for such an excellent education. Please consider giving a gift to our school, but more importantly, please continue to pray for the success of our school, teachers and students. Thank you, Shelly Roth To give a gift online, please click on the following link:
www.norwalkcatholic.org/donate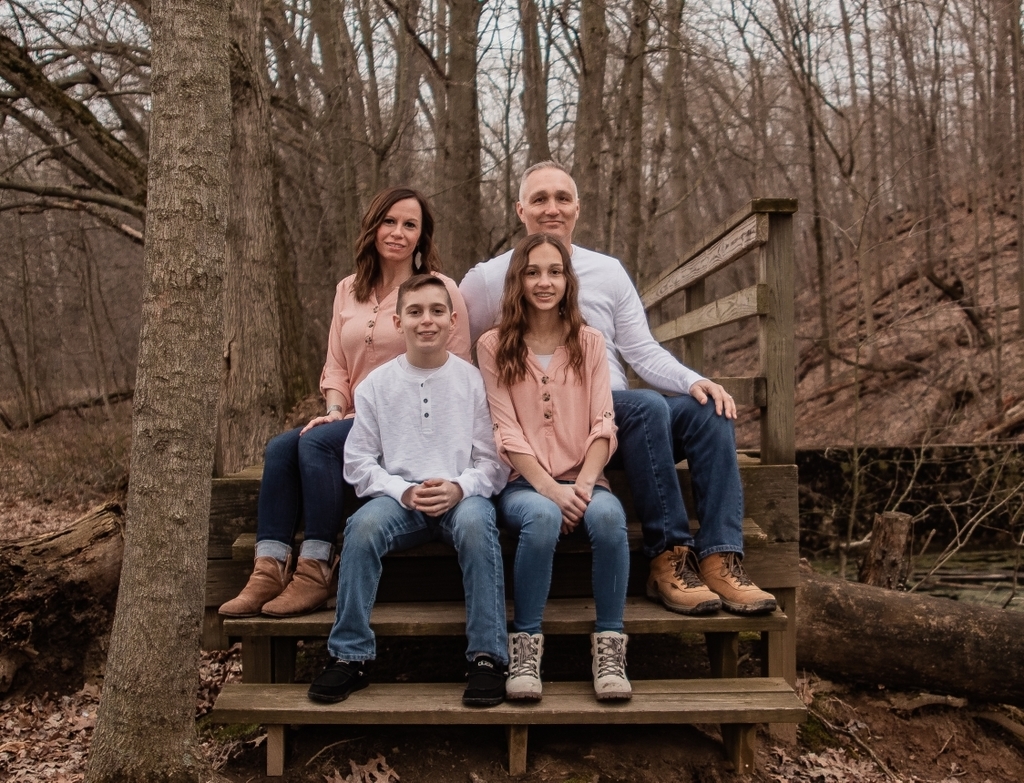 Coming Soon! The Norwalk Catholic PTO will be selling school supply packs for the 2022-2023 school year for students in Preschool through 6th grade. More information to come. Any questions? Please contact Sarah Davis at
ptopresident@ncsmail.org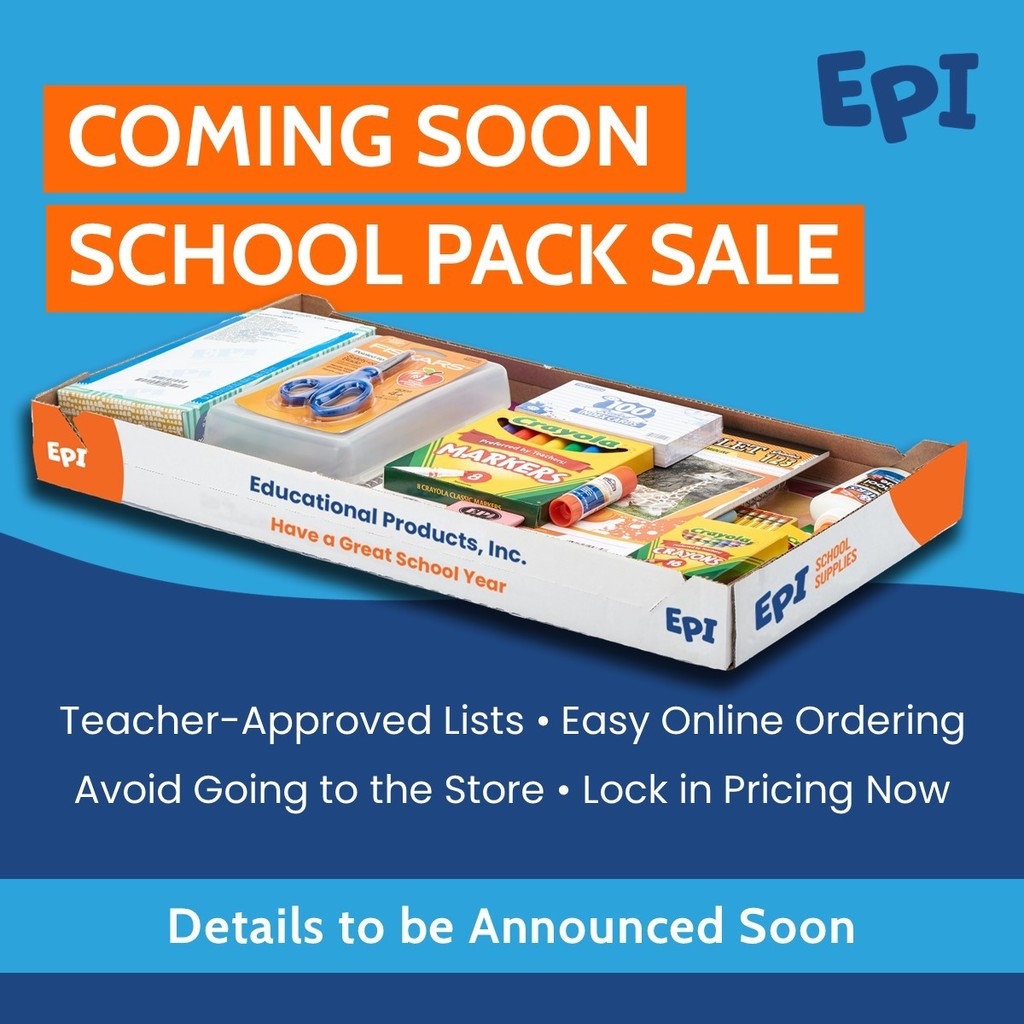 Thank you to our amazing Spring Fling Committee for another incredible event! Hundreds of hours of planning and preparation resulted in lots of fun, wonderful memories and significant dollars raised for our school!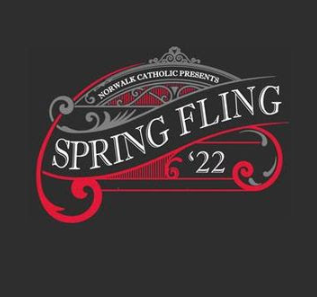 At todays All School Mass, we honored all of our staff members that reached a milestone in service to Catholic Education & Norwalk Catholic! Kristine Livengood - High School Theology Teacher 10 years of service in Catholic Education, 1 year at Norwalk Catholic Maria Livengood - Early Childhood Administrative Assistant 15 years at Norwalk Catholic Jennifer Nardecchia - Preschool Teacher 15 years of service to Catholic Education, 8 years at Norwalk Catholic Gail Reynolds - Early Childhood Director 15 years at Norwalk Catholic Angie Bovia - Cafeteria 20 years at Norwalk Catholic Julie Grine - Tuition Manager 20 years at Norwalk Catholic Sara Fitzgerald - Campus Minister 20 years of service in Catholic Education, 17 at Norwalk Catholic Duane Kluding - Housekeeping 20 years at Norwalk Catholic Sandy Nickoli - High School Home Economics & Business 25 years at Norwalk Catholic Tom Baker - Elementary Tutor 30 years at Norwalk Catholic Sister Carolyn Marie Schaffer - 4th Grade Teacher 40 years of service in Catholic Education, 7 years at Norwalk Catholic Retirees during the 2021-2022 School Year: Sue Lesch - Advancement Office 21 years in Catholic Education - 16 years at Norwalk Catholic Grace Whitehurst - High School Administrative Assistant 29 years at Norwalk Catholic Retirees at the end of the 2021-2022 School Year: Laura Knott - Cafeteria 7 years at Norwalk Catholic Mary Kay Mollaun - 6th Grade Teacher 24 years of service in Catholic Education - 19 years at Norwalk Catholic Mary Ringholz - Cafeteria 36 years of service at Norwalk Catholic Amy Weisenberger - 5th Grade Teacher 38 years of service to catholic education - 22 years at Norwalk Catholic Thank you to all of our staff for their many years of service to Norwalk Catholic!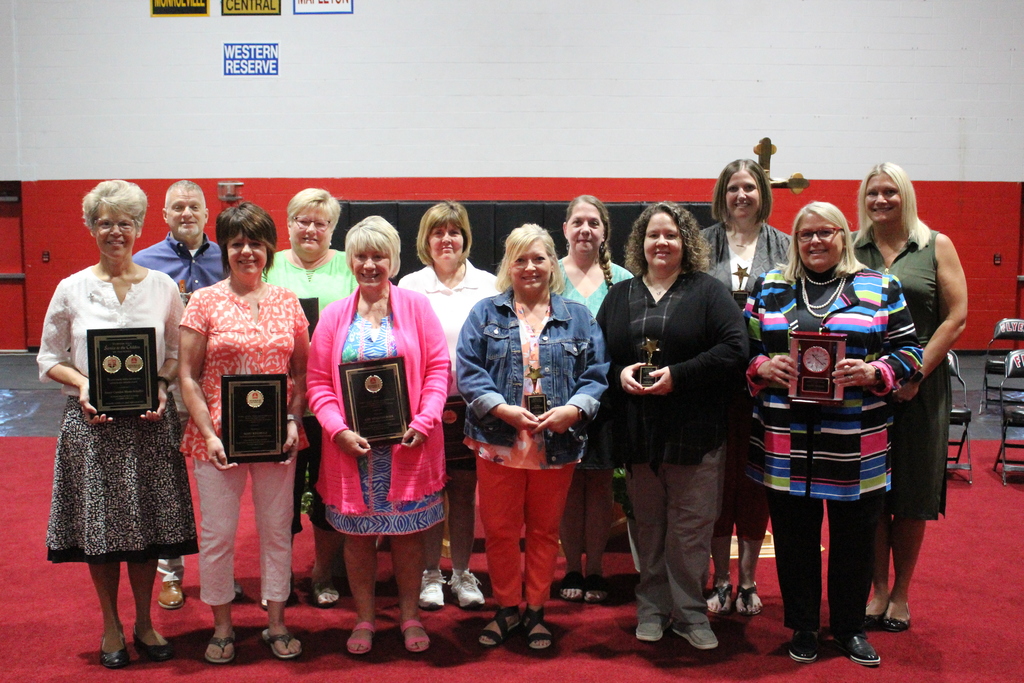 Miss Abel's class has been learning about measurement in math class. To practice their skills, they went around the room using counting cubes to measure different insects and compared the shorter ones to the longer ones. They worked with their friends and had fun practicing this valuable life skill!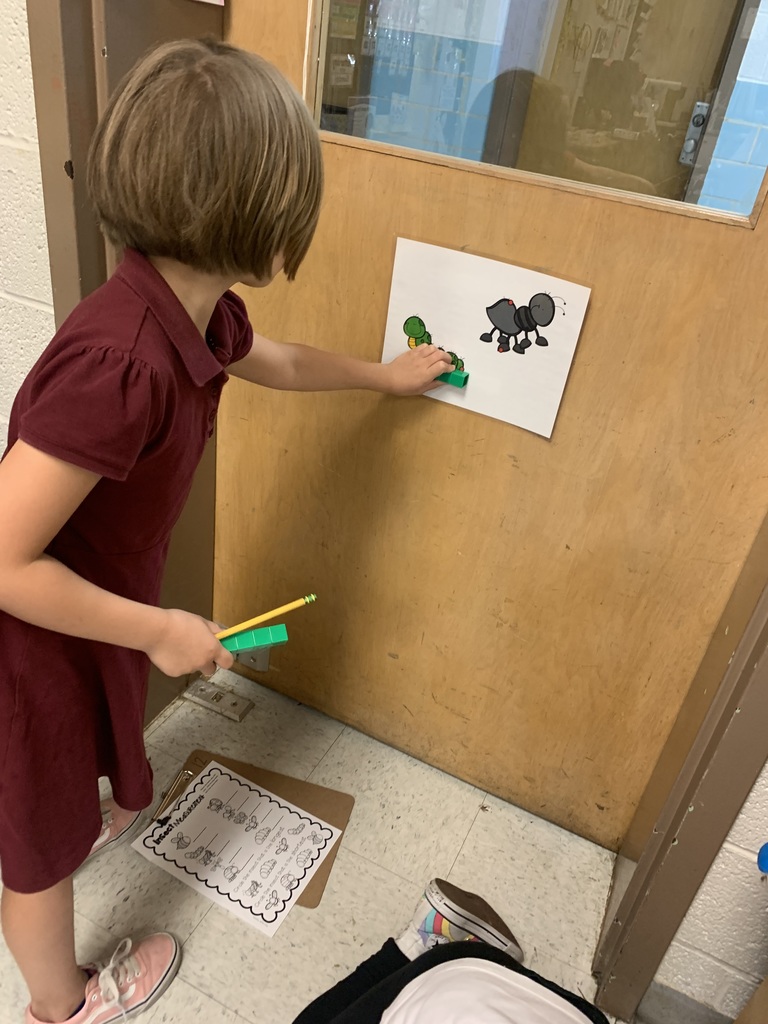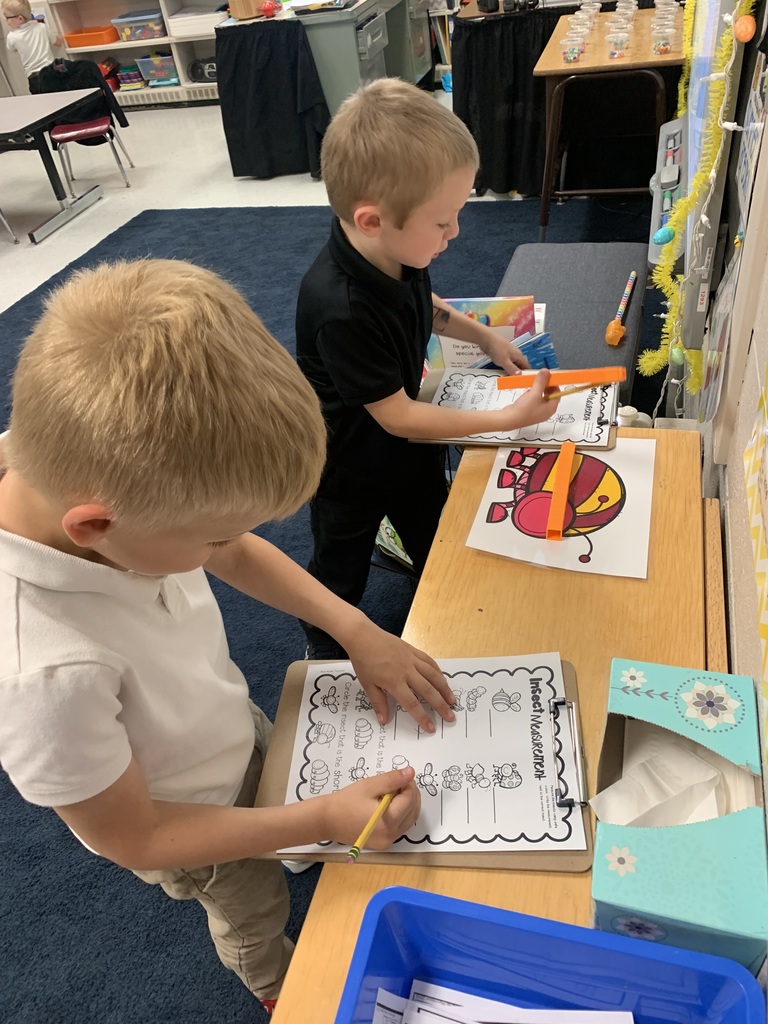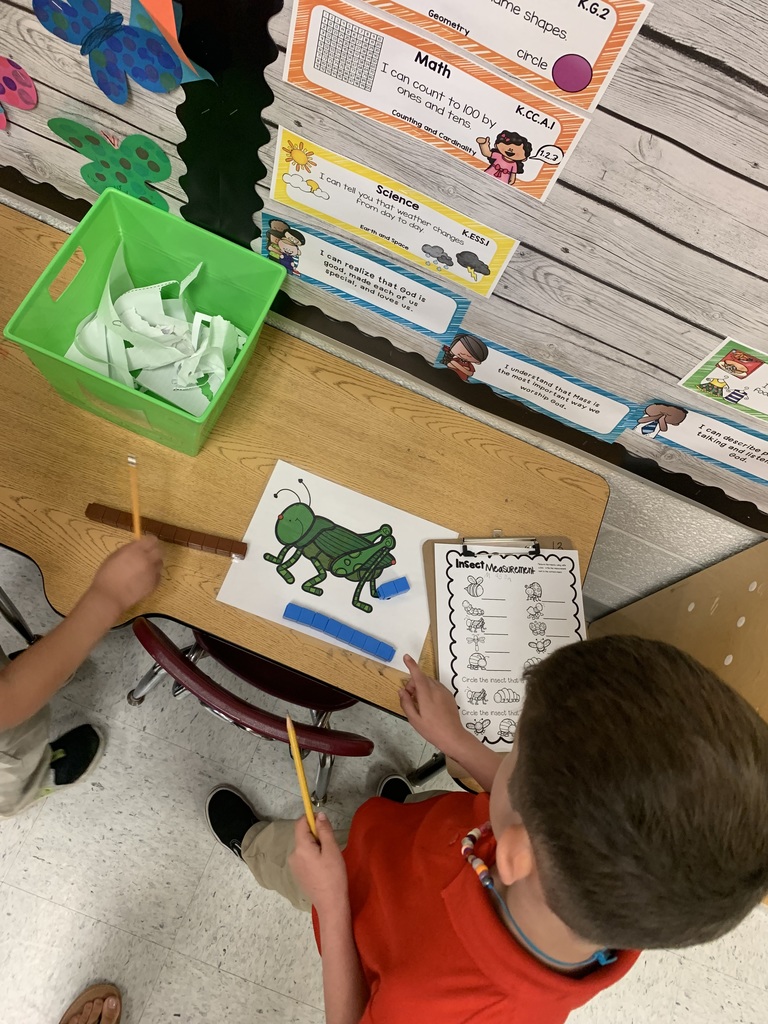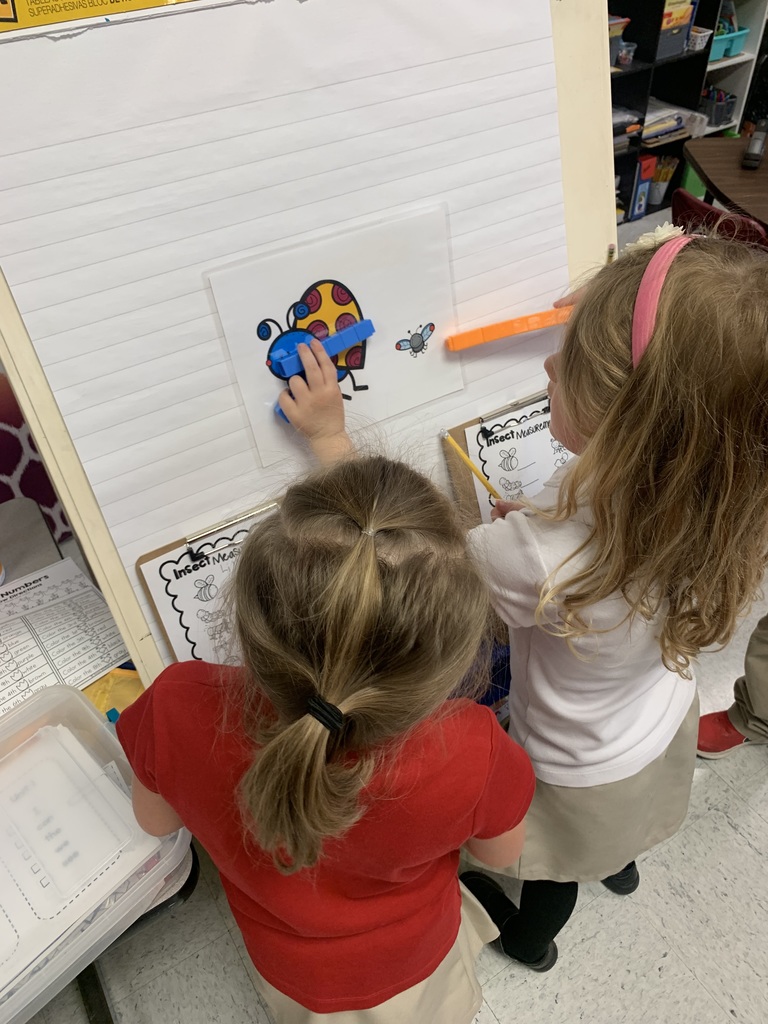 Our freshmen visited Miss Nardecchia's 4 year old AM class. The students wrote and illustrated books about Jesus geared for a preschool audience. The students wrote their books about an array of topics including His life as a young boy, His miracles, how to be His friend, His life, the Trinity and more. They also got time to play with the preschoolers in the gym!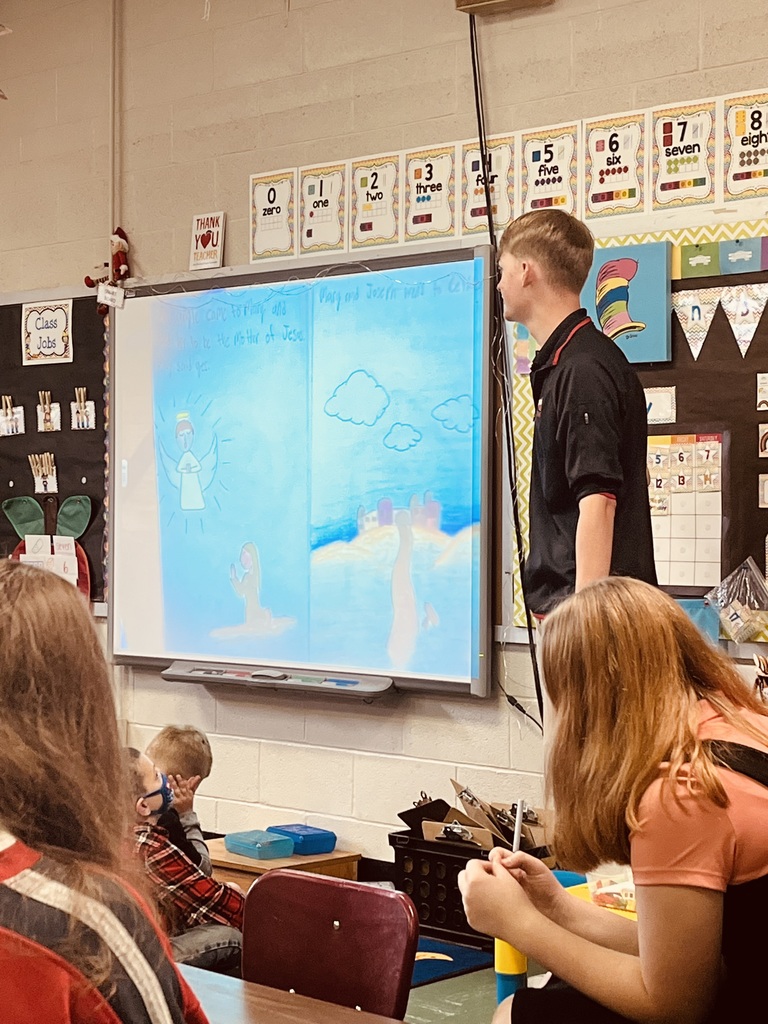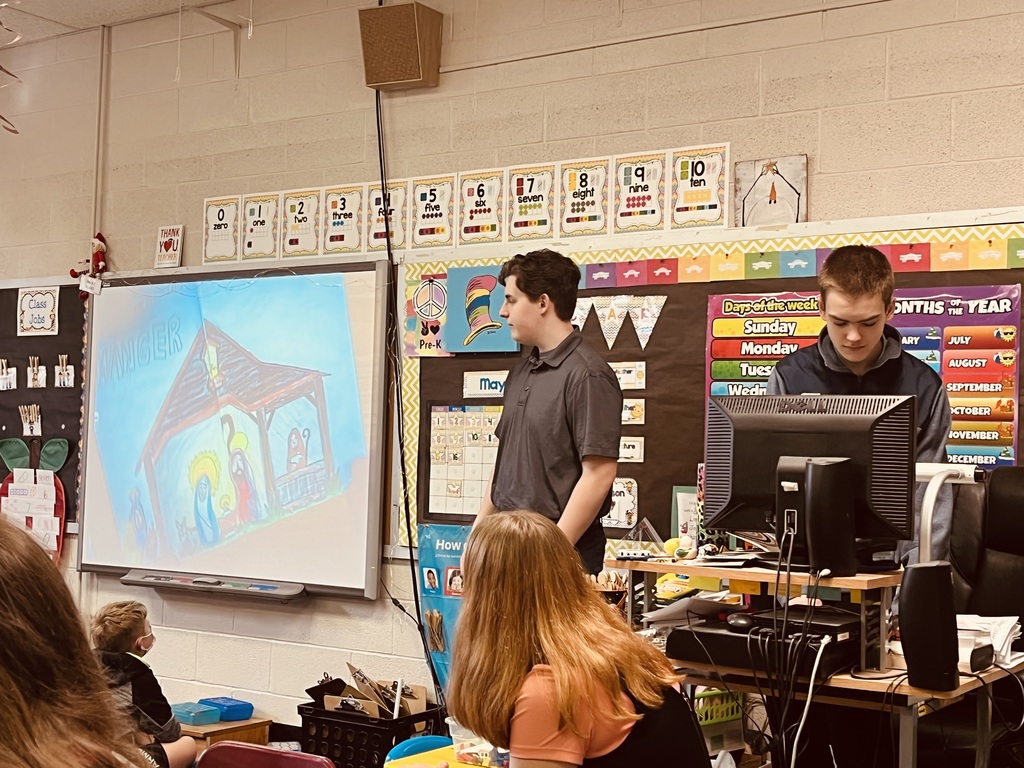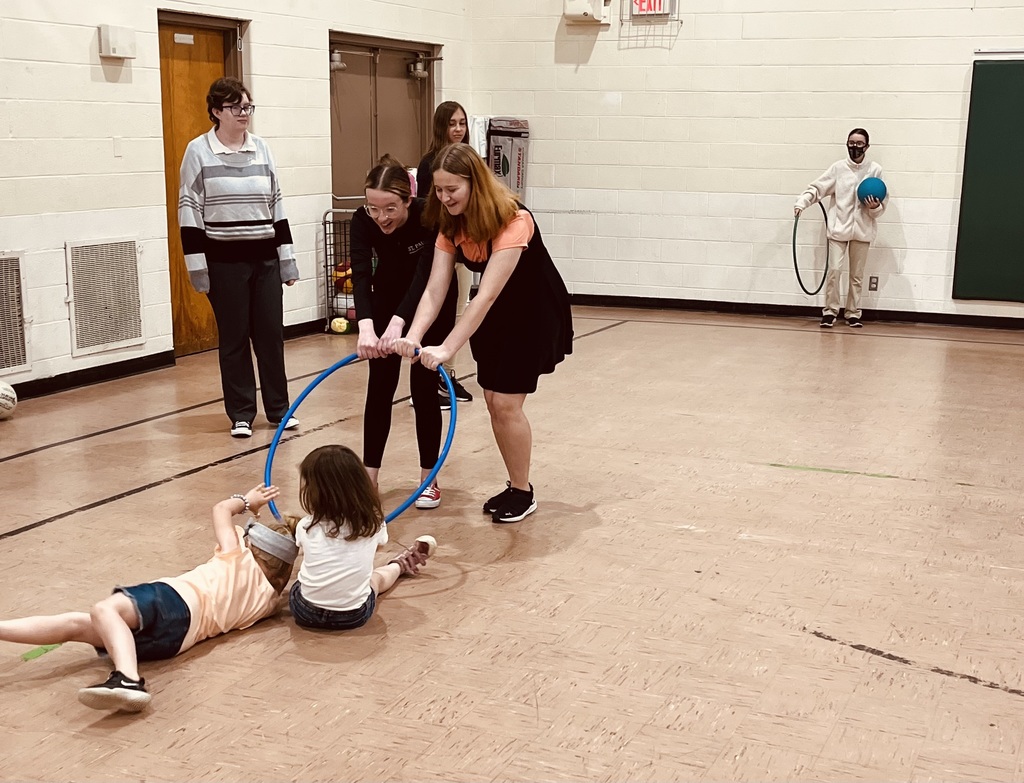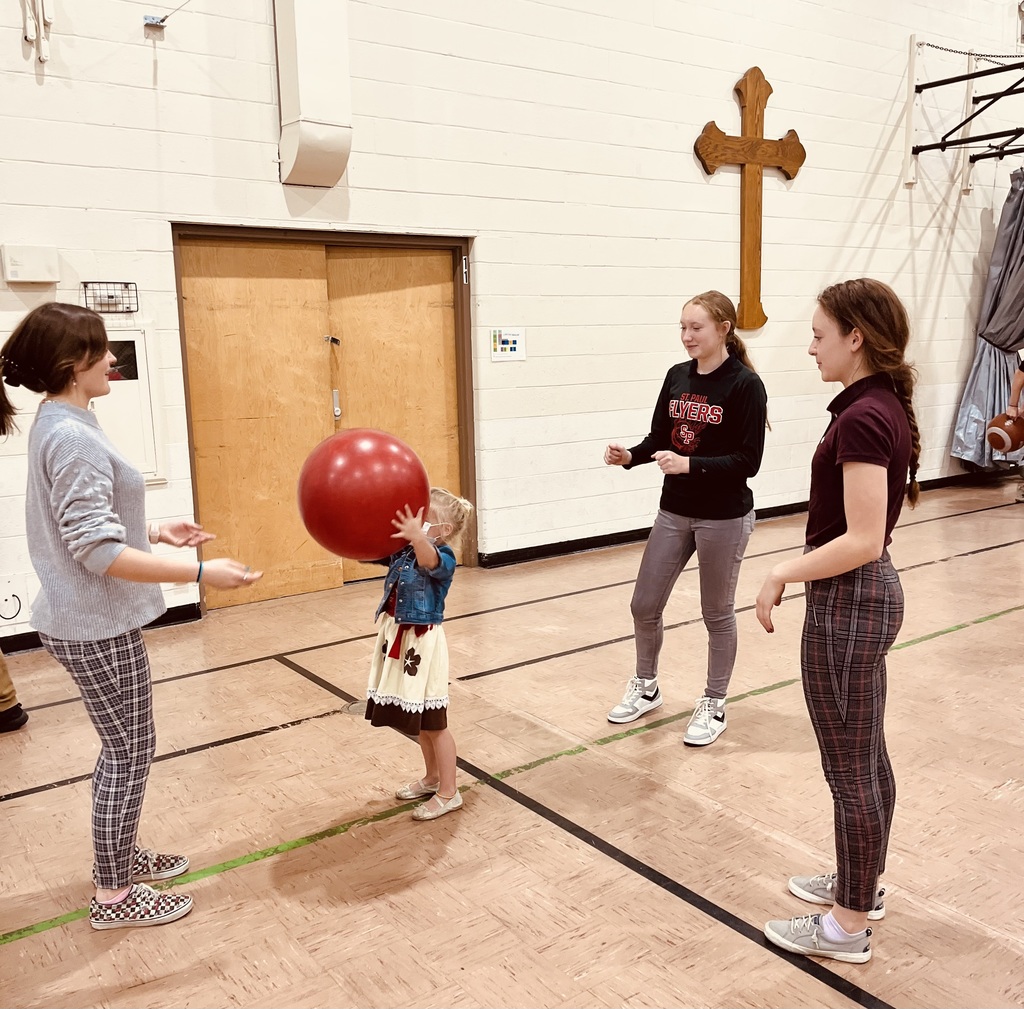 JOIN US TONIGHT, Monday, May 16th!!! Enjoy artwork by Norwalk Catholic Elementary students along with music from the 5th - 7th grade bands. Doors open at 6pm. Stop by the Convocation Center foyer before or after the concert to enjoy the creations of drawings and paintings of our talented young artists, including ceramics in the shape of cupcakes, monsters, heart pinch pots, turtles, and chalices.  The 5th - 7th grade bands will be performing a variety of concert band pieces starting at 7pm in the auditorium. Please support our young musicians and hear some wonderful music! Hope to see you tonight!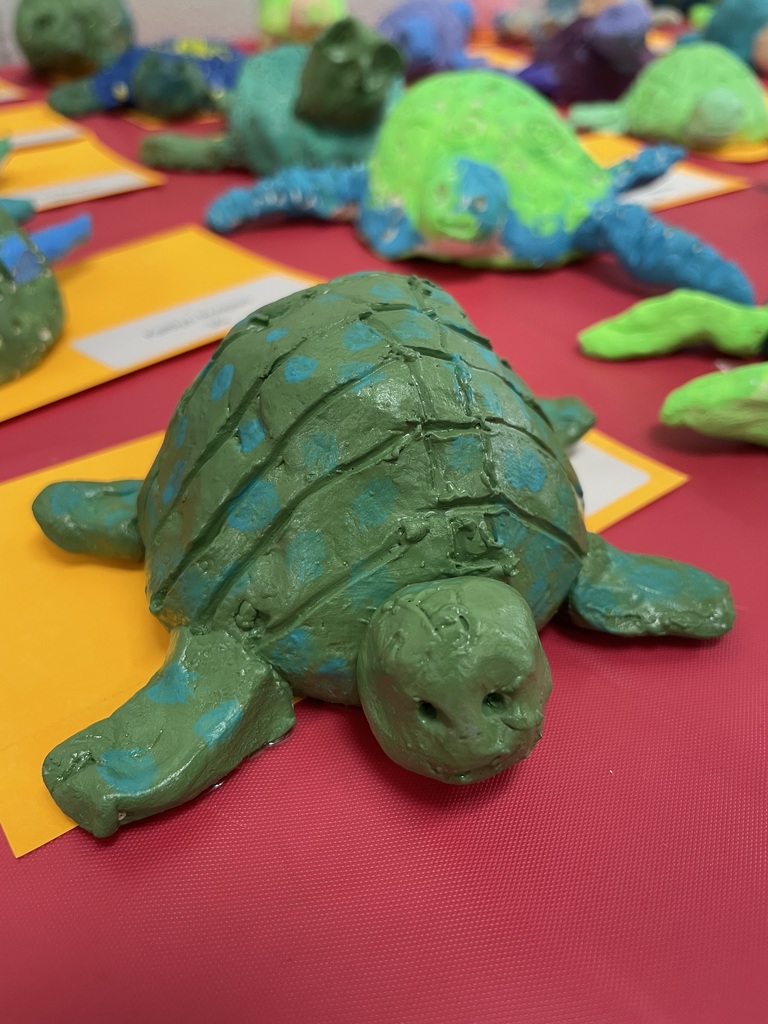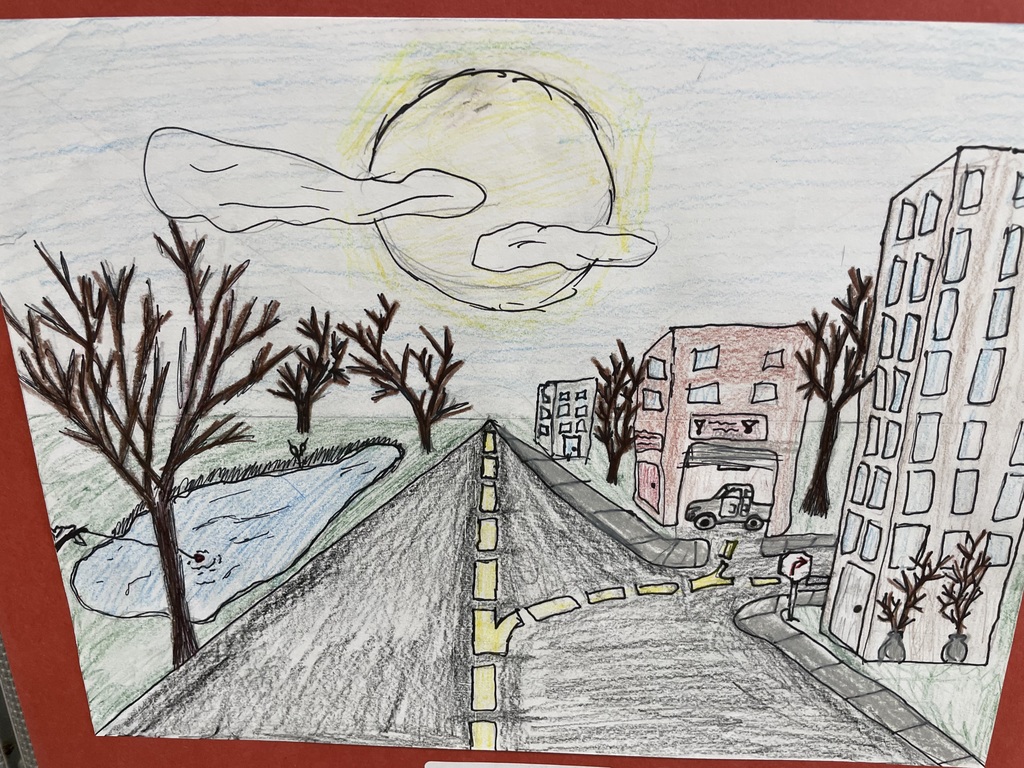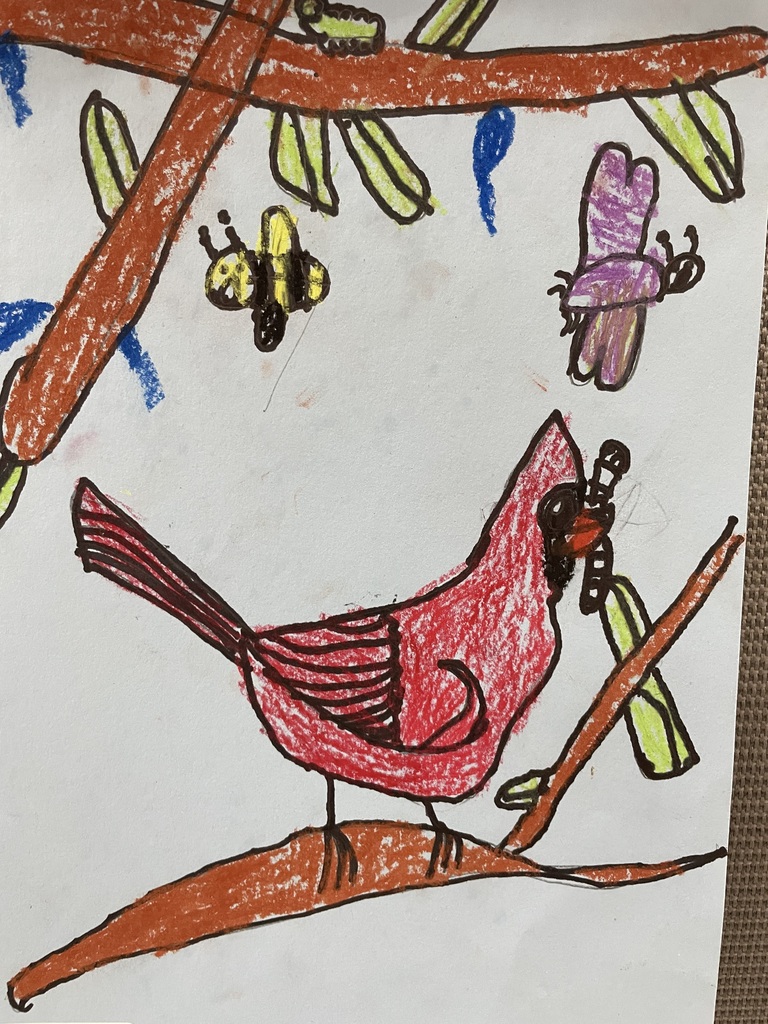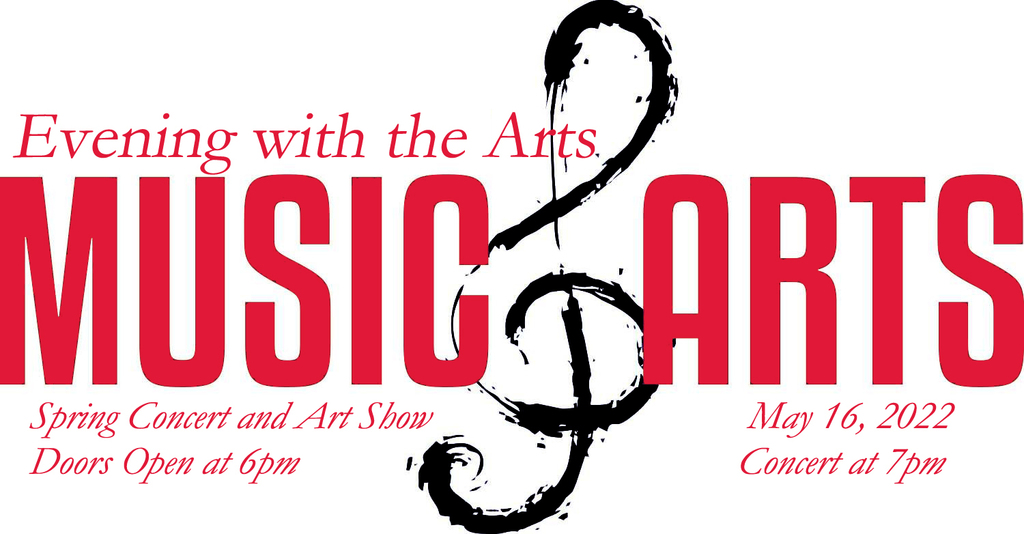 Norwalk Catholic Choristers visited The Carriage House today. They performed many songs for the residents and did a great job! Thank you to Mark and Karla Niese for the wonderful job they do directing the Choristers!