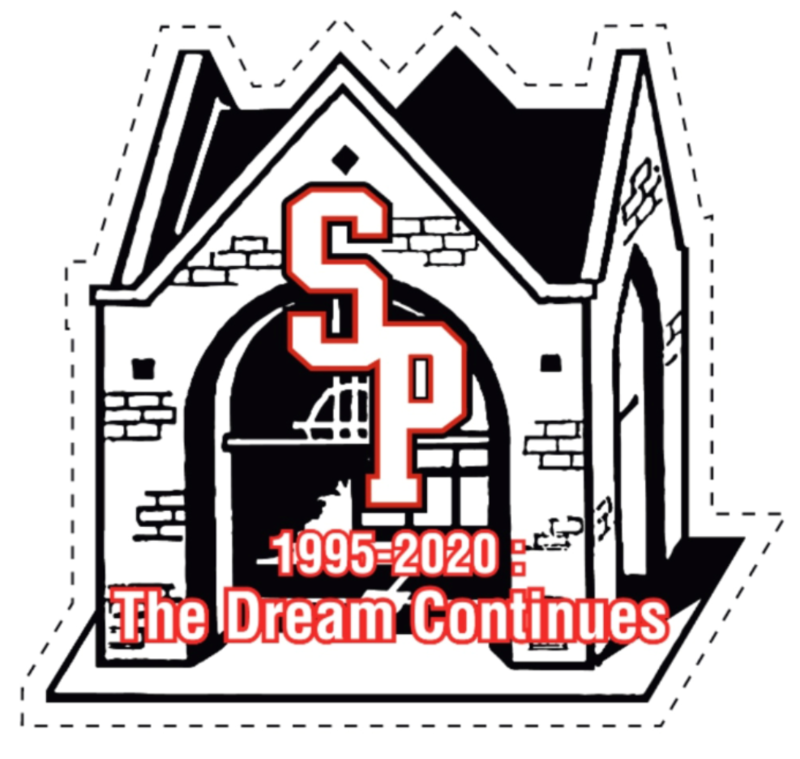 Our Catholic Schools Week theme is Faithful Flyers. The Gospels tell us, "By their fruits you will know them." We recognize a Faithful Flyer by their Fruits of the Spirit. This year we are nurturing and recognizing three Fruits of the Spirit in our students and staff: Joy, Kindness and Self Control.
On Thursday, during our All School Mass, we will recognize and give thanks for some other Fruits of the Spirit. These have impacted our school for a generation: Charity, Kindness, Goodness, Faithfulness and Generosity. We celebrate the 25th anniversary of the opening of the Convocation Center and all the people instrumental in building this landmark.
We know the story well. Alumnus and Parent Jim Wasiniak approached St. Paul Pastor Herb Willman to talk about building a wrestling room for SPH. Fr. Willman responded, "We don't need a wrestling room, we need a gymnasium." That vision grew to become the Fr. Harvey Keller Gymnasium, Joan C. Camp Auditorium and all the adjoining spaces – the Convo.
Dare to Dream was the name of this effort, for at first it seemed an impossible dream for such a small school as St. Paul High. But the Holy Spirit, through the Fruits of the Spirit, was at work in faithful a small group who met weekly for 4 years to fundraise, engage the Bishop, close a street and design a complex worthy of this community. The charity and goodness of our local contractors and small businesses, who donated thousands of hours to pour concrete, laid block, installed doors, and handcrafted beautiful woodwork, paneling and cases along with the kindness and generosity of hundreds of parents, parishioners, alumni and students who made a pledge, bought a brick, wrote a check, or gave a dollar to made this $2 million dream a reality.