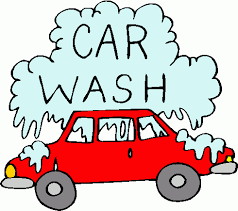 ​Senior Project Car Wash Fundraiser
Staff
Wednesday, June 17, 2020
Senior Project Car Wash Fundraiser

Donations from this event will go towards the purchase of materials and paint for the exterior of the St. Paul Social Hall.

Thursday, June 25th
10am-4pm
St. Paul Social Hall 30 Milan Avenue
Seniors: Caleb Schwan, Camille Endsley, Danielle Smith and Morgan Baxter

Donations accepted!
The St. Paul Social Hall is used many times during the year for both school and parish activities. We have designed a customized new look for the exterior of this building.