With a combined total of 72 years between them, Mr. Jim Swabley and
Mrs. Mary Krystowski have announced their retirements from St. Paul High
School.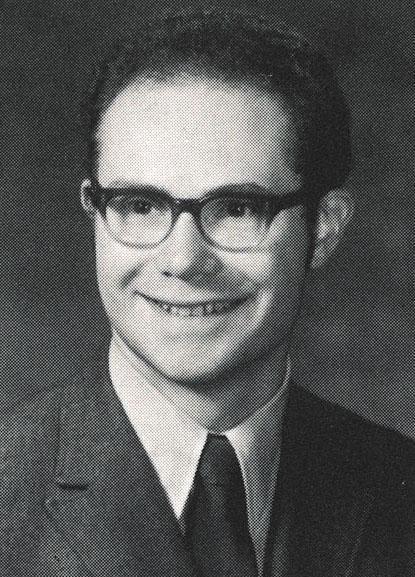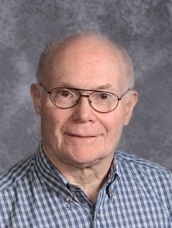 Mr. Swabley graduated from St. Paul High School in 1967. He returned to his alma mater in 1972 and has worn many hats in his 48 years as teacher. Throughout his service at St. Paul, he spent most of his time in the Science rooms. He also was the technology coordinator for several years bringing the latest and greatest technology into the school which you can imagine changed numerous times throughout the past 4 decades.
Mr. Swabley was always behind the scenes working on things too, even throughout the summer months when most teachers took time off to relax and rejuvenate. You would find Mr. Swabley working in his classroom, helping the maintenance personnel with a project or creating something that would help make his co-workers jobs easier, like a solid custom-made rolling cart, or installing a keyboard drawer.
Dennis Doughty, who taught alongside Mr. Swabley, over saw him as a principal and lastly as the school president had this to say about Jim, "Jim Swabley is one of the most dedicated and involved teachers I have ever experienced. He continually looked for ways to enhance his teaching and utilized all of the online resources available to provide a better education. He introduced technology to Norwalk Catholic School and made sure St. Paul HS was on the cutting edge of technology years before other schools. His commitment to St. Paul HS will be missed. He was a great example to students as a gentleman and a teacher."
"I have known Mr. Swabley for over 45 years as my teacher, co-worker, mentor and friend. His knowledge (and eternal search for more) is equaled by his loyalty to his friends and love for SPH. His wit and dry sense of humor will be missed. And, thanks to him, I can repair the power cords for my appliances (knowledge gained in physics class in 1974!)," said St. Paul High School administrative assistant, Grace Whitehurst.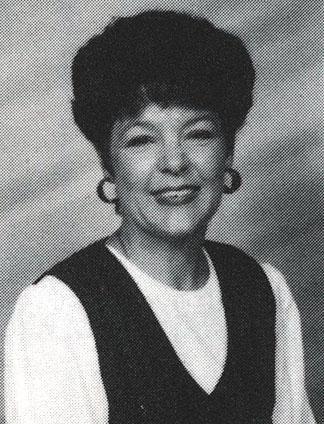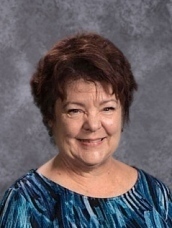 Mrs. Krystowski just finished her 24th year at St. Paul High School as the Theology Teacher for grades 10 and 12 and the Liturgical Scheduling advisor for the school Masses. She has also taught health, Psychology and Sociology, and was the National Honor Society advisor over the years. Mrs. K sat on a number of diocesan committees for course of study and held the position of diocesan youth ministry coordinator when she came to St. Paul!
She has led countless retreats during those years and encouraged students to participate in extra-curricular activities throughout the Diocese including the YES Community Service Projects, Teens Encounter Christ, Heartland Youth Gatherings and Diocesan Youth Gatherings, just to name a few.
Mrs. K, as she is most known as, didn't just take students on retreats, she planned, strategized and executed them well. She jumped into these activities with everyone else and participated too. She was known to take practical jokes like a champ!.
"When Mary Krystowski was hired as a theology teacher, it was with the expectation that she would add a level of professionalism and a historical perspective to religion classes. In addition, the expectation existed that all students and staff would continue on the path of living their Faith. Mary took that expectation and made it a real commitment. Mary worked to make the theology department a top notch program by coupling theology with everyday life. She was a wonderful role model for her students and made sure they understood their Faith while living it," said Mr. Doughty.
Current school president Martin Linder praised each retiree by saying, "Both Mr. Swabley and Mrs. Krystowski have made their dedication to St. Paul High School their life's work. I was blessed to have both of them as a student. They have given immeasurable amounts of time and resources to their students. Each of them have a deep dedication to SPH and to our mission. They are exemplar teachers and excellent examples of our Catholic faith in action."
Mr. Swabley's and Mrs. Krystowski's school email addresses will be active for a few more months. If you would like to send them well wishes please send them to the following:
jswabley@ncsmail.org
mkrystowski@ncsmail.org

If you would like to mail a note or card, please send it to:
Mr. Swabley OR Mrs. Krystowski
c/o St. Paul High School
93 East Main Street
Norwalk, OH 44857
We will make sure to forward to them anything that is sent to the school for them.