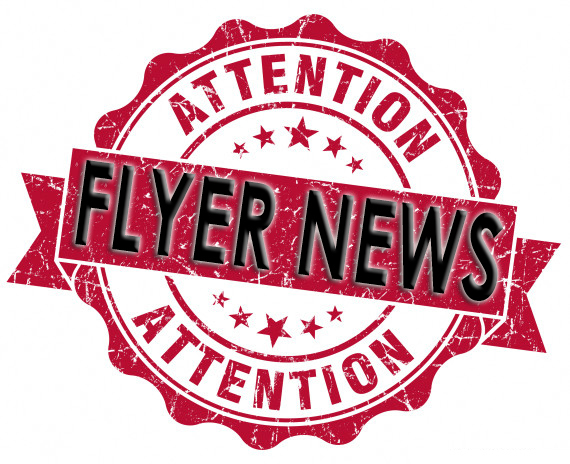 Friday Flyer
Melissa Englert
Friday, May 01, 2020
5/1/2020
Dear Flyer Family,
I pray you all of you are doing well and are staying healthy! I miss the students and staff SO MUCH! This has been a trying time for all of us, however I know with our faith in God and our hope for better tomorrows, we will get through it. Many of us were disappointed to hear we will not be returning to school this academic year. While this comes as very sad news, it has sparked a renewed joy to begin planning for the fall and for next school year! We must continue to move forward, placing one foot in front of the other on the path of life. It is vital for our emotional well-being to plan for the future, giving our children the hope they need.
I want to say a resounding thank you to all parents and teachers. I cannot tell you how proud I am of everyone! From parents helping to teach their children at home, to teachers planning and learning a new online platform and initiative, it has been amazing to see the collaboration! The new "normal" is new for everyone. If you have questions or concerns, please reach out to your child's teacher to let them know. We need your feedback to be able to modify what we are doing and improve. Constructive suggestions are always helpful for us to move forward and work together!
Amazing lessons in Atrium have been Mrs. Rizzo having the children create Resurrection Eggs and Paschal candles. There was beautiful "eggwork" submitted by students in grades 1-3! As I reflect on what has transpired over the last seven weeks, I have always known our students and their education were in good hands with my staff, but as I look through the work assigned and the projects students are doing, it has reaffirmed to me how much our teachers love and support our students. From a lesson on 2D & 3D shapes or fractions, to lessons on Earth Day, to lessons on pronouns, and much more, it is clear our children are continuing to learn and collaborate online. I know as a parent myself, there will be frustrating days ahead while trying to work, teach children, maintain a home, and navigate our new reality. But what is most important is remembering we are blessed beyond measure if we have a healthy family, a roof over our head, and food on our table.
Thank you for your time in reading this Friday Flyer. I will be posting a short article each Friday with updates, highlights of awesome lessons, and a general pep talk (we can always use a pep talk!). Parents, you've got this and are doing great! Keep up the wonderful work and let us know if we can be of any help with your child's education. We are all doing the best we can. Patience, perspective, and positivity are what we need most as we move forward. I greatly appreciate all that you are doing!
God bless,
Mrs. Englert
Elementary Principal