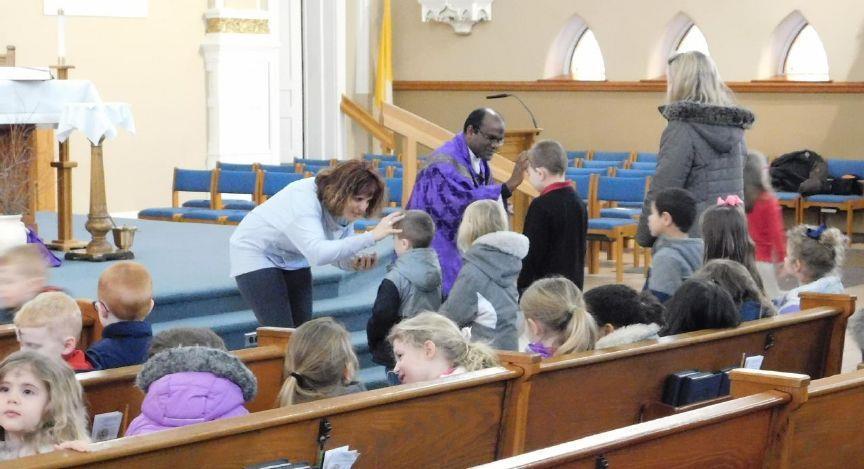 Preschoolers, adults experience Ash Wednesday services
Cary Ashby
Friday, February 28, 2020
https://norwalkreflector.com/news/175945/preschoolers-adults-experience-ash-wednesday-services/
NORWALK — Ash Wednesday marked the beginning of Lent, the liturgical season leading up to Easter.
Norwalk Catholic School Early Childhood Center students experienced Ash Wednesday services led by the Rev. Francis Mariadas at St. Mary Mother of the Redeemer Church. Almost 30 adults also attended the early service with the 3- and 4-year-old preschoolers and kindergarten students.
Preschool teacher Keri Zendejas assisted Mariadas with putting ashes in the form of crosses on the foreheads of the children and adults. Mariadas told the students that ashes are used for protection during the 40 days of Lent and symbolize helping "clean our heart."