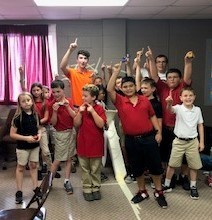 TheThird session of LEGO Club was a success.
Staff
Wednesday, October 02, 2019
We have been working in teams to build car ramps. Teams designed cars and ramps in order to see who's car could go the farthest. Teams experimented with best angles, car sizes, weight etc.
We were lucky to have two seniors, Jacob Baca and Thomas Pierce, helping us out this session.
Sign up sheets for the next set of sessions will come out next week.
We are looking forward to seeing our group next week !