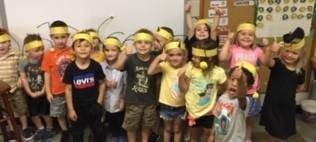 Preschooler are for the bees!
Staff
Monday, September 30, 2019
A big thank you to alumni Wes Stein and his wife Kelsey for bringing their beehive and beekeeper suit to the ECC to give the preschool and kindergarten students a lesson on bees. The children loved seeing the beehive and searching for the queen bee. They especially liked the honey treat to take home. Thanks again!