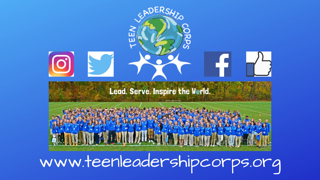 Teen Leadership Corp State Conference
Staff
Tuesday, September 24, 2019
SPH Teen Leadership Corp class will attend the TLC STATE CONFERENCE on Oct. 30, held here in Norwalk at the Ernsthausen Performing Arts Center.
IN other TLC happenings, Oct. 31 they will have lunch with Mr. Bader at the Summit Raceway Park and hear about his leadership style.
Currently, the class is participating in a public speaking unit and will lead the Freshmen Retreat.

They have also committed every Wednesday to helping at the Norwalk Area Food Bank - stocking shelves as one of their community service projects.
Additionally, they are currently collecting socks for the homeless. Donations of socks may be dropped off in the HS office.