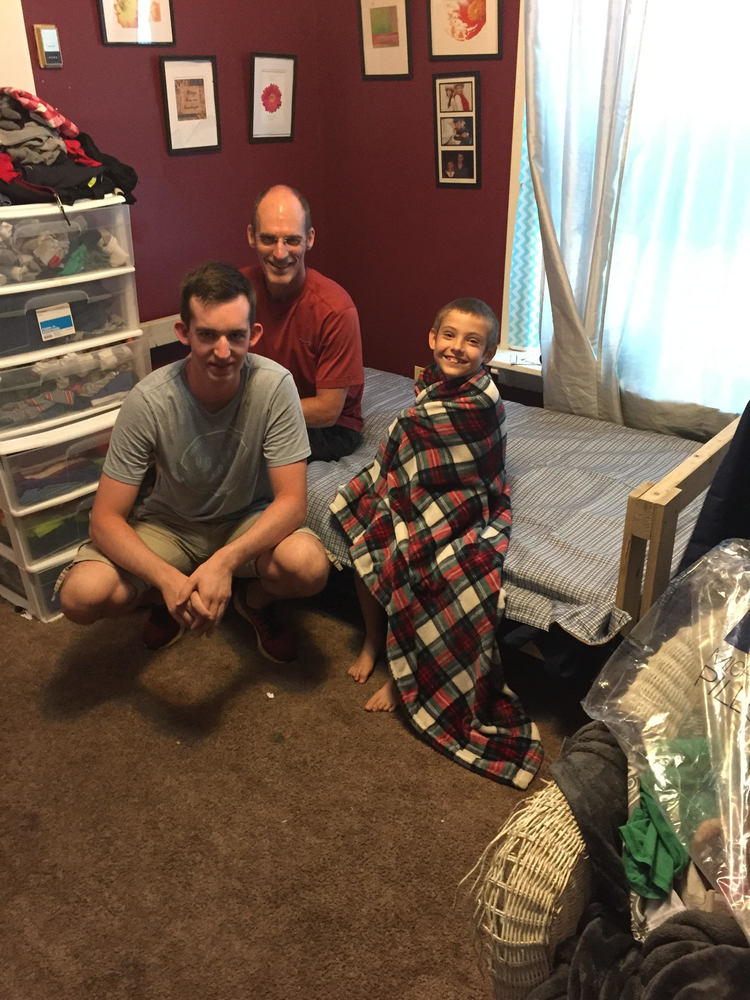 Senior Project Assistance Requested
Ethan Larson and Dave Swope
Friday, July 26, 2019
Senior Project Assistance Requested
SPH Seniors Ethan Larson's and Dave Swope's Senior Project seeks to help out Sleep in Heavenly Peace of Lorain County, a 501C3 organization.
Sleep in Heavenly Peace is an organization of volunteers that builds beds for children in Lorain County that do not have one. Children served by this organization are currently sleeping on couches, blankets or even floors. Their motto is "No kid sleeps on the floor in our town." The delivery of each of these beds include a mattress, pillow and bedding.
As part of our project we are asking family, friends and businesses to make donations of twin size beds-in-a-bag (comforter, fitted sheet, flat sheet and pillowcase – see examples below) or cash donations (checks made payable to Norwalk Catholic Schools) which will be used to make the purchases of the above items.
Here are links to examples of what could be purchased for this project.
https://www.walmart.com/ip/The-LEGO-Movie-2-5Pc-Bedding-Set-Twin-Bed-in-a-Bag-with-BONUS-TOTE-To-the-Rex-Treme/104681117
https://www.walmart.com/ip/Dream-Factory-Rainbow-Bed-In-A-Bag/44923206
Pickups can be arranged, or you can message us for an address to have items shipped directly to us. We simply ask that you email us so we know to expect a package delivered.
Our goal is to collect a minimum of 100 twin size beds-in-a bag by August 20th.
If you have any questions, please do not hesitate to contact:
Ethan at oylarson@gmail.com
Dave at swopedave@gmail.com