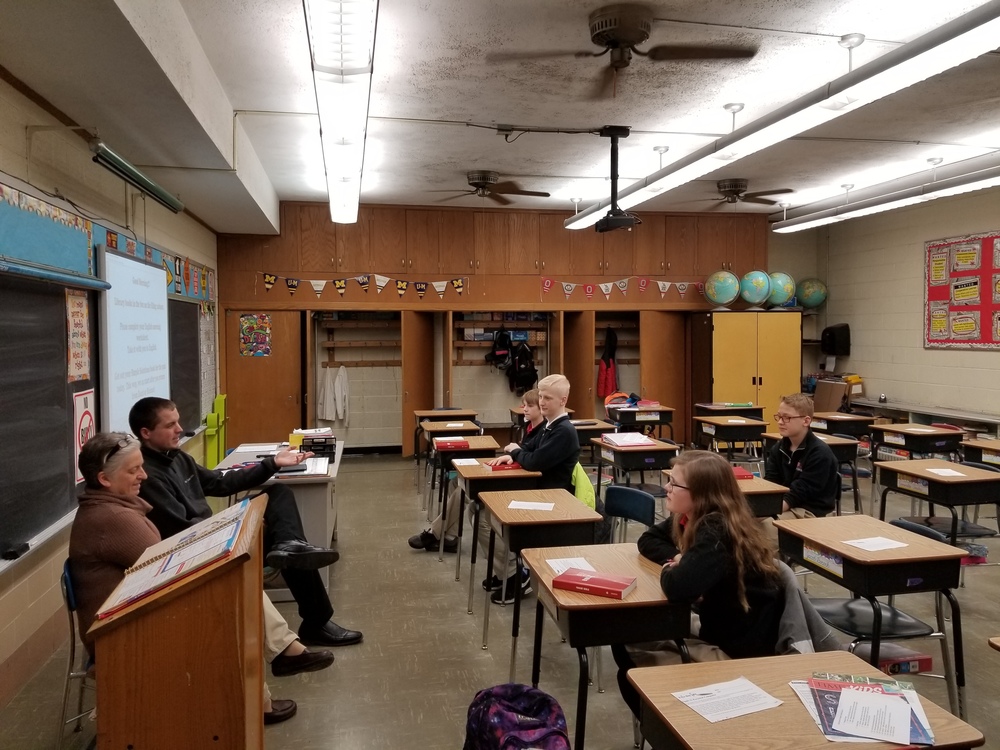 Elementary Bible Study
Staff
Wednesday, April 24, 2019
At the beginning of the 2018-2019 school year, I met with our elementary school principal, Melissa Englert, to discuss some new initiatives for our students. We decided to begin a Bible study on Thursday mornings before school for fifth and sixth grade students. At our weekly meetings in Mrs. Sevit's classroom, we read a short passage of Scripture together and discuss it as a group.
We began the year at the beginning of the Bible and enjoyed studying the lives of various Old Testament characters and discussing how we can learn from their journeys of faith. I am always impressed by how our students are able to relate the experiences of the biblical characters to their own lives.
We have studied Noah, Moses, Joshua, Samson, Samuel, Saul, David, Ruth, and Esther, to name a few. I look forward to the rest of our discussions this year, and I am also looking forward to another great year of Bible study ahead.