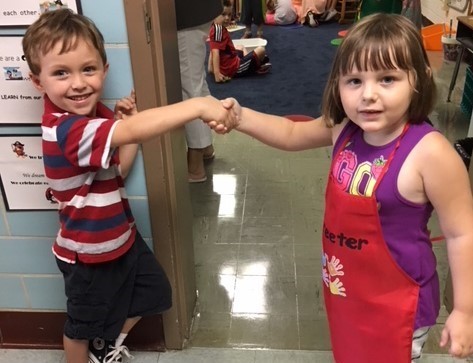 What will my child learn in Preschool?
Matt Fair
Monday, April 15, 2019
What will my child learn in preschool?
Social and Emotional Development – This involves behaviors that reflect children's emotional growth and their growing ability to successfully navigate their social worlds through interactions with teachers and peers.
Physical Well-Being and Motor Development – These standards address motor skills and health practices that are essential for children's overall physical development.
Approaches Toward Learning – These standards center on the foundational behaviors that children bring to social interactions and learning experiences. It includes children's initiative and curiosity, and their motivation to participate in new and varied experiences and challenges.
Language and Literacy - Theses standards reflect knowledge and skills fundamental to children's learning of language, reading and writing.
Cognition and General Knowledge - These standards include those cognitive processes that enable all other learning to take place, as well as children's knowledge of the social and physical world.